Lumichron is your US source for MOBATIME clock systems.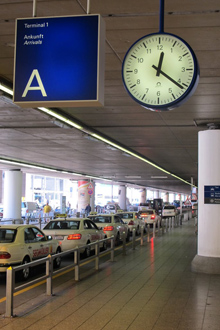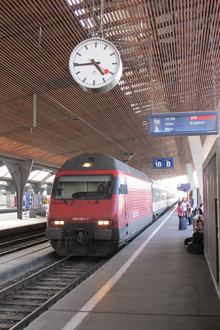 Moser-Baer SA, Switzerland has specialized for more than 65 years in the development and manufacture of industrial clocks and time distribution systems for airports and train stations. Lumichron and MOBATIME can provide your facility with a clock system including analog and digital displays with time-code delivery by means of impulse, LAN/WAN or wireless. Lumichron provides extremely accurate NTP time-servers along with master clocks for the display clocks.
Airport terminals, Railways, Schools and Universities, Hospitals and Industrial are the perfect places for these time systems.
Please contact us, for complete details or a quotation for your project. View projects, installations, and more information at Moser-Baer SA .
---
MOBATIME Products for Time Systems – Clocks – Time References
Here you will find everything to meet your needs: innovative time displays, time distribution, and time reference systems.
If not, please contact us. We would be happy to help you find an appropriate solution.
Time Servers
new standard for all NTP clients in medium and large networks (LAN Ethernet / IP / UDP), controls and synchronizes slave clocks and other devices
Accessories
time code receivers / boosters / interfaces / software / switch relays